February 11th, 2014
Received this email this morning: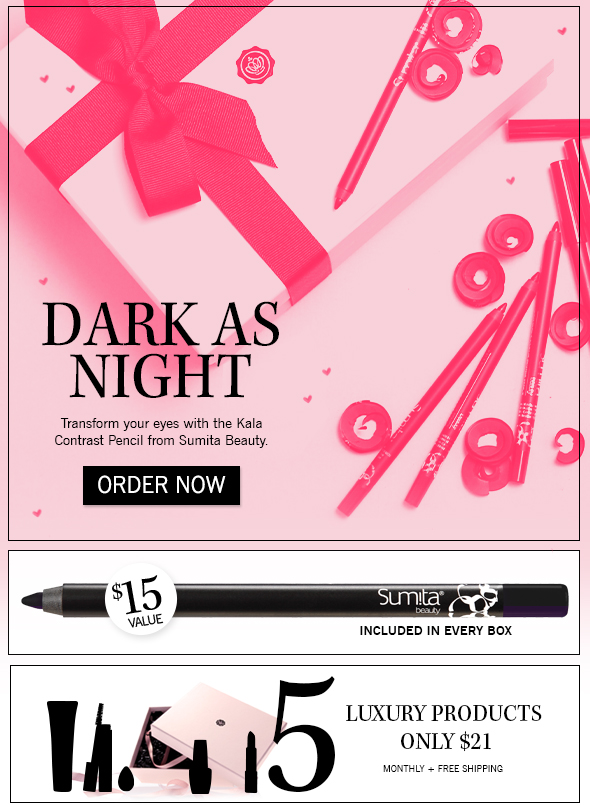 I've tried a few Sumita eye liners from Birchbox and they're pretty awesome! Spectacular staying power. Like, I can barely get mine off even with waterproof makeup remover.
Are you excited for this box so far? What else are you hoping to get this month?
February 1st, 2014
I subscribed to Glossybox for January to see what all the fuss was about AND because they had a Beauty Blender as one of the sneak peeks! Unfortunately I haven't received my box yet, but I plan to stay subscribed for February so I want to keep you all up to date on the spoilers!
The first one is up on the Glossybox website this morning:
It's nail polish from Lauren B. Beauty! Not sure if it will be just this color or a variety, but I kind of like the pale pink for Valentine's Day! It seems to be a VERY small company, but you can find them on Facebook at https://www.facebook.com/LaurenBBeauty and they do have a website that is launching at midnight on February 1st which you can find here:
Laurenbbeauty.com/index
So far so good! I'll keep you all posted as the next sneak peeks show up!