May 8th, 2014
Now that we know what all the products are, let's see that bag!
Suuuuper cute for May! Hoping it's a nice canvas, rather than the usual vinyl. :)
May 7th, 2014
Ok friends. Last product spoiler! We should get to see what the bag looks like tomorrow & then hopefully Glam Rooms will open up on Friday!
May Sneak Peek #5: Garden party or relaxed picnic, one of these beauty finds will keep you pretty and polished for any outdoor soiree this month.
First item is Barefoot Exfoliating Polish. Not sure if this is a new product from the Barefoot line by Freeman? The packaging is definitely different.
Derma E Microdermabrasion Scrub
Coastal Scents Pro Blending Brush? Hard to distinguish the brand!
The other brush almost looks like it has a gold band instead of silver..no idea which brand!
Avene Thermal Spring Water
LA Fresh Travel Lite Facial Cleansing Wipes
LA Fresh Travel Lite Oil-Free Makeup Remover Wipes
Eyelash curler. Again, not sure on the brand yet!
Mee Beauty Bee Nourished Night Cream
Balanced Guru No Frizz Oil
May 6th, 2014
Spoiler #4 is posted!
May Sneak Peek #4: The freshest picks, the prettiest products! One of these beauty finds will be yours to enjoy all spring.
EVA NYC Therapy Session Hair Mask
EVA NYC Mane Tamer Leave In Cream
EVA NYC Rock-A-Wave Curl Cream Leave in Cream
Balanced Guru Hair Oil (No Frizz)
Pur-lisse Pur Moist Hydra-Balance Moisturizer
May 5th, 2014
Another day, another spoiler! It's a big one today..my favorite!
May Sneak Peek #3: A lovely bouquet of beauty awaits you this month. Which blooms are you excited about?
From the way that's worded, I'm guessing we're getting two of these items!
Olive Natural Beauty Lips in Refreshing Rosemary
Too Faced Chocolate Soleil Matte Bronzing Powder
Nailtini Nail Lacquer (I don't see a color like the one in the spoiler on the website, but it could be a new color or an Ipsy exclusive!)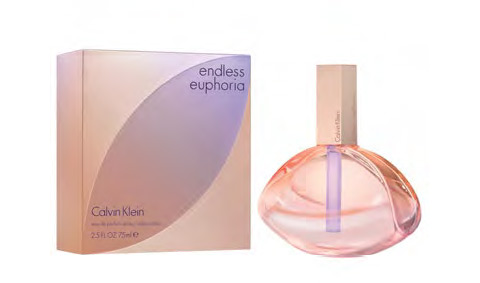 Calvin Klein Endless Euphoria
Boo-Boo Cover-Up Concealer
Lulu Blossom Dreamsicle Body Balm
Hey Honey Take It Off Exfoliating Honey Peel Off Mask
Revlon ColorBurst Matte Lip Balm
May 2nd, 2014
May Sneak Peek #2: Time to head outdoors and enjoy beauty al fresco. Don't forget to put one of these pretty picks in your picnic basket to stay safe in the sun.
Hang Ten Classic Body SPF 30
Jersey Shore Sun Sans Tan Pure White Mineral Sunscreen
What do you guys think so far? Spoilers will resume Monday 5/5! :)
May 1st, 2014
It's spooooiler time!
Sneak Peek #1: Let your beauty bloom with one of these soft, fresh shades to cheer up your spring style.
These look like Pacifica eye shadows maybe, but they must be new because I don't see any duos like this on their site. If so, very exciting! I love getting new products!
Here are the current eye shadows they offer, which look fairly similar in color:
If you're not subscribed to Ipsy yet & want to sign up to get next month's bag, please consider using my referral link here :)