I feel like I just got my June Ipsy bags, but they're already giving spoilers for the July bag! Received this e-mail today:
I haven't tried benetint yet, but I have loved all the other Benefit products I've used! So, pumped to try this & even more pumped for this discount!
Keeping my eyes peeled for more spoilers..will post as they're revealed! :)
--------------------
Edit to add the OFFICIAL Spoiler #1:
Pop Beauty actually confirmed on their Facebook that these are, in fact, their Pouty Pop Crayons. :)
--------------------
Edit to add Spoiler#2:
The caption read
s "Sun or city, guard your skin from spots and wrinkles with this instant summer fave!" The ladies over at Makeuptalk are thinking COOLA sunscreen & I think they're absolutely correct! I got a sample of COOLA in my Birchbox a few months back & I loved it, so I'm excited to get this. :)
--------------------
Edit to add THE REST OF THE SPOILERS! This is honestly like spoiler Christmas. Prepare yourself!
Here's a few more things you could be getting in your Ipsy bag this month:
Spoiler #3 via Ipsy's Facebook page:
Aaaand it's BH Cosmetics California Collection Eyeshadows. GORGEOUS.
Also, a photo was leaked earlier via Instagram that shows a ton of (if not the rest of) July's spoilers in a fun transparent hot pink bag! I won't post the photo as it's not mine to share & it's since been deleted from Instagram, but I'm sure your super sleuths could find it if you really wanted to! :)
The bags contents were the Benetint, Pop Beauty Pop Crayon, BH Cosmetics California Collection Eyeshadow Sample, derma e Microdermabrasion Scrub, Demeter Salt Air Perfume Oil Roll On, & Nailtini Straight Up Color Nail Lacquer in Mai Tai. She got 6 items, but is also apparently a friend of Michelle Phan's so that might have something to do with that. Also note that this bag did not contain the COOLA, so I think we're looking at quite a few bag variations this month!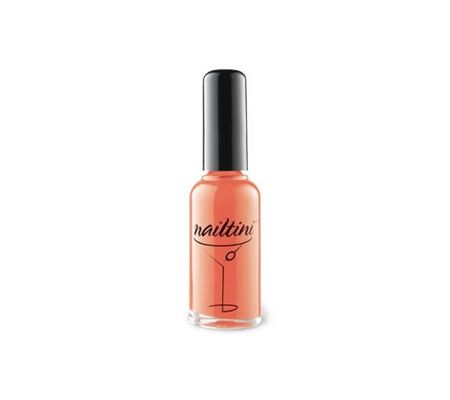 Edit to add official sneak peak #4!
Looks like we'll be getting EITHER Healthy Sexy Hair Beach Spray OR Big Sexy Hair Weatherproof Humidity Resistant Spray. Will be completely happy with either of these, although I'm kind of drowning in salt sprays..so I'm hoping for the humidity stuff!
T

O RECAP, here are the items so far for this month's bag:
Benefit Benetint sample
Pop Beauty Pouty Pop Crayon
derma e Microdermabrasion Scrub
BH Cosmetics California Collection Eyeshadow Sample
Salt Air Perfume Oil Roll On
Nailtini Straight Up Color Nail Lacquer In Mai Tai
COOLA

Face SPF 20 Rose Essense Tint Mineral Sunscreen & Moisturizer

Sexy Healthy Hair Soy Renewal Beach Spray

Big Sexy Hair Weatherproof Humidity Resistant Spray