July 4th, 2014
Dang, I didn't think Ipsy would post a sneak peek on Friday due to the holiday, but it looks like they did!
SNEAK PEEK #4: Nothing but lemonade in this summer bunch! Which one of these fabulous products are you hoping will sweeten up your summer?
Derma E BB Creme
Befine Daily Moisturizer with SPF15
Faith Aromatherapy Citrus Ginger Moisture Rich Anti-Oxidant Body Lotion
Marrakesh Endz Split End Mender & Preventer
Healthy Sexy Hair Soy Renewal Beach Spray
Whet Nail Polish
Lavilin Jojoba Gel Cream
Clear Clinic
Vanished Clear Spot Treatment
July 3rd, 2014
A late update, but here's Thursday's spoiler for you:
"We're cooking up something hot this month! Which two of these amazing beauties do you want to help add extra flavor to your summer beauty menu?"
See anything familiar? I was spot on with my Elizabeth Mott guess for this month! :)
Let's take a look at everything we have in this spoiler:
Pixi Tinted Brilliance Balms
Benefit They're Real! Mascara
Elizabeth Mott Tints & Sass
PurMinerals Big Look Waterproof Mascara
Lord & Berry liner (not sure if it's for lips or eyes!)
Whet Nail Polish
Pop Beauty Sunkissed Bronzer
Model's Own Nail Polish
Nailtini Nail Lacquer
July 3rd, 2014
Let me start this post by saying that this is NOT a sneak peek, just my own speculation.
Elizabeth Mott is a company that Ipsy works with fairy regularly and, so far, we've received every single item that they come out with very close to the time of release.
I was doing some digging and just noticed that they do, in fact, have a brand new product!
This is the Tints & Sass Lip Tint. Looks fairly similar to Benefit's Benetint, only it's cherry scented!
If this doesn't show up as a spoiler for this month's bag, I'd be willing to bet it'll be in our August bag. :)
July 2nd, 2014
Ready for another sneak peek at this month's bag?
JULY 2014 GLAM BAG SNEAK PEEK #2: One of these amazing picks will help protect your summer skin while the sun's out! What summer activity will be keeping you under the sun this season?
Hang Ten Dark Tanning Oil
Purlisse Pur-Protect Essential Daily Moisturizer
July 1st, 2014
Well, unfortunately today's spoiler is the one we already had! But here it is for those who want to see Ipsy's picture:
JULY 2014 GLAM BAG SNEAK PEEK #1: Cream or powder? That's a slippery question. Which of these products do you hope makes a splash in your Glam Bag this month?
June 27th, 2014
Who's ready for an EARLY sneak peek?!
This e-mail was sent out yesterday to an account I cancelled: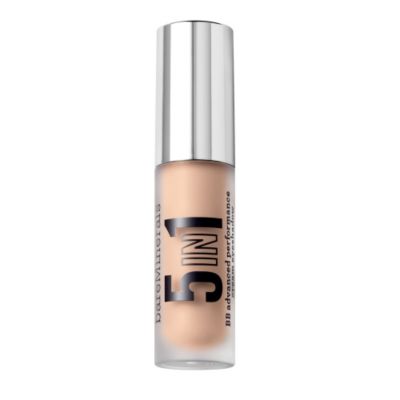 5-in-1 BB Advanced Performance Cream Eyeshadow Broad Spectrum SPF 15
bareMinerals READY® Eyeshadow 2.0
Not an Ipsy subscriber yet? Use my referral link to sign up here!